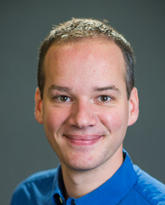 Alfredo Romero
Senior Instructor, Diagnostic Imaging and Large Animal Surgery
Veterinary Clinical & Diagnostic Sciences
Full Member
Veterinary Education Research Group
Associate Member
Clinical and Translational Research Group
Preferred method of communication
Please contact the faculty member directly at the email or phone number listed above. If you are not able to reach them, the faculty assistant listed below may be able to help.
Faculty/Admin Assistant
Name:Anna Wenman
Phone:+1 (403) 210-6298
Email:anna.wenman1@ucalgary.ca
Research and teaching
Research Interests
Bone and Joint Health
Clinical Science
Equine Health
Production Animal Health
Stem Cells and Regenerative Medicine
Veterinary Medical Education
Research / Scholarly Activities
Dr. Romero has published in Veterinary Surgery and the Canadian Veterinary Journal. Dr.Romero has also lectured extensively, both on a national and local level.
Biography
Dr. Alfredo Romero is board-certified in Surgery, and both a Diplomate of the American College of Veterinary Surgeons (ACVS) and a Society member in the American College of Veterinary Radiology (ACVR). Originally from the Boston Massachusetts area, Dr. Romero completed his
veterinary degree at Cornell University 2005. Following veterinary school, Dr. Romero completed an internship in equine surgery at Hagyard Equine Medical Institute in Lexington KY, followed by a residency in large animal surgery at the University of California, Davis.
After 2 years as a surgeon at Mid Atlantic Equine Medical Center in NJ, Dr. Romero started a highly successful primary and referral equine medical
center outside of Syracuse NY. He joined University of Calgary in 2015. Dr. Romero has advanced training in orthopedics and imaging. He is also trained in equine and large animal rescue.