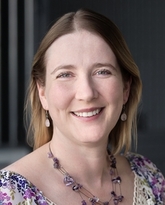 Ashley Whitehead
Associate Dean, Clinical Programs
Office of Clinical Programs
Senior Instructor (Equine Clinical Sciences)
Full Member
Veterinary Education Research Group
DVM, BSc, DVSc, Diplomate ACVIM (large animal)
Courses
Dr. Whitehead has been on faculty at the University of Calgary, Faculty of Veterinary Medicine since 2010 and teaches across the curriculum in a wide variety of courses including Equine Medicine & Surgery, Clinical Skills, Clinical Presentations, and Professional Skills.
Research and teaching
Research Interests
Clinical Science
Epidemiology
Equine Health
Veterinary Medical Education
Research / Scholarly Activities
Dr. Whitehead holds the following grants:
UCVM Clinical Research Fund: "Seroprevalence investigation and isolation of endemic strain(s) of Neorickettsia spp in the province of Alberta."
UCVM Veterinary Education Research Fund: "Development and Assessment of the validity and reliability of scores in an app for peer-to-peer assessment for learning clinical skills."
Currently, she also has ongoing projects investigating the epidemiology of infectious agents associated with diarrhea in young foals from across Alberta. Dr. Whitehead is also studying necrotizing enterocolitis, a condition that causes severe destruction of the small intestines and colon of foals, which has been associated with Clostridium perfringens and is often fatal.
In the past, Dr. Whitehead has also published scientific articles on her research in vaccine development for Rhodococcus equi in foals, equine placental characteristics and foaling rates and risk factors for abortion in mares with colic.
Biography
Following a Bachelor of Science program at the University of Guelph, Dr. Whitehead completed her Doctor of Veterinary Medicine degree at the Ontario Veterinary College in 2005. She then moved to Wisconsin where she completed a rotating equine internship at the Wisconsin Equine Clinic & Hospital. In 2006, Dr. Whitehead returned to the University of Guelph to start a combined clinical residency and graduate degree program in large animal internal medicine. Dr. Whitehead obtained the status of Diplomate of the American College of Veterinary Internal Medicine (DACVIM) in 2012.
Dr. Whitehead practices within UCVM's Distributed Veterinary Teaching Hospital (DVTH) at Moore Equine Veterinary Centre and provides large animal internal medicine consultations and case management. Dr. Whitehead's clinical interests include equine health management, equine infectious diseases, biosecurity and surveillance, equine gastrointestinal conditions, neonatal foal intensive care and camelid (llamas and alpacas) medicine. Dr. Whitehead is also trained in veterinary acupuncture.
Community Engagement - Committees