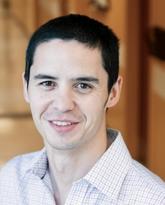 Daniel Pang
Associate Professor (Anesthesia and Analgesia)
BVSc MSc PhD
Diplomate
American College of Veterinary Anesthesia and Analgesia
Diplomate
European College of Veterinary Anaesthesia and Analgesia
EBVS® European Specialist in Veterinary Anaesthesia and Analgesia
Courses
Dr. Pang teaches anesthesia (VetM523) and behavior (VetM322) lecture courses, clinical skills laboratories, and clinical anesthesia rotations. He has supervised numerous summer students, internship projects, graduate students, and residents.
Preferred method of communication
Research and teaching
Research areas
Clinical Science
Equine Health
Neuroscience
Veterinary Medical Education
Research / Scholarly Activities
Dr. Pang's research interests are in pain assessment and welfare, particularly the applications of pain assessment scales, patient safety, and the concept of enhanced recovery protocols for optimizing perioperative care. His research is supported through federal and private foundation funding. He is an editorial board member of Veterinary Anaesthesia and Analgesia and an Associate Editor for the Journal of Small Animal Practice, Frontiers in Veterinary Science, and BMJ Veterinary Record Case Reports.
Biography
Daniel Pang is an Associate Professor of veterinary anesthesiology at the University of Calgary. He received his veterinary degree from the University of Bristol (2000) and worked in small animal practice in the UK before completing an internship at the University of Glasgow, followed by a residency and MSc in veterinary anesthesia at the Université de Montréal. He received his doctorate in neuroscience (molecular mechanisms of volatile anesthetics) from Imperial College, London (2011) and is a Diplomate of the European and American Colleges of Veterinary Anaesthesia and Analgesia.