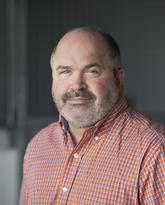 Ed Pajor
Professor (Animal Behavior and Welfare)
Production Animal Health
Anderson-Chisholm Chair in Animal Care and Welfare
Research Chair
Director, W.A. Ranches
W.A. Ranches
Full Member
One Health Research Group
Full Member
Cattle Health Research Group
Associate Member
Clinical and Translational Research Group
Full Member
Pain and Animal Welfare Research Group
MSc, PhD - Biology, McGill University
Preferred method of communication
Please contact the faculty member directly at the email or phone number listed above. If you are not able to reach them, the faculty assistant listed below may be able to help.
Faculty/Admin Assistant
Name: Barbara Banman
Phone: +1 (403) 210-7061
Email: bbanman@ucalgary.ca
Research and Teaching
Research areas
Production Animal Health
Animal comfort
Animal behaviour
Animal Welfare
Biography
Dr. Ed Pajor is a Professor of Animal Welfare at the University of Calgary Faculty of Veterinary Medicine, Department of Production Animal Health. He is recognized internationally for his research in the areas of swine, dairy and poultry behavior and welfare as well as expertise in animal welfare standards and legislation. Dr. Pajor has served on the Editorial Boards of the Journal of Animal Science as well as Applied Animal Behavior Science and as the US representative to the International Society of Applied Ethology. Dr. Pajor also provides scientific expertise to numerous organizations including the McDonald's Animal Welfare Panel, the National Pork Board's Animal Welfare Committee, and Humane Farm Animal Care. Dr. Pajor completed his B.Sc. degree in biology from the University of Waterloo and received his M.Sc. and Ph.D. degrees in biology from McGill University, specializing in animal behavior. Prior to joining the faculty of Veterinary Medicine, Dr. Pajor spent 10 years on faculty in the Department of Animal Sciences at Purdue University.