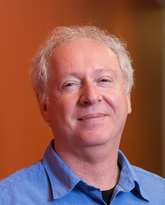 Hermann Schaetzl (Schätzl)
Associate Dean, Research
Office of Research
Professor (Prion Biology and Immunology)
Affiliations
Member of the Hotchkiss Brain Institute (HBI)
Full Member
Infection Biology Research Group
M.D., Dr.med./PhD;
Consultant Medical Microbiology, Virology and Infectology (Board of German Medical Microbiologists)
Courses
VM343 (Immunology; course coordinator with Dr. Yates)
VM422 (Virology)
VM400 (Clinical Presentations II)
VM451 (AoE Electives)
VM690 (Virology)
CMMB421 (Virology)
MDSC611 (Medical Microbiology)
MDSC755 (Microbes and Diseases)
Preferred method of communication
Please contact the faculty member directly at the email or phone number listed above. If you are not able to reach them, the faculty assistant listed below may be able to help.
Faculty/Admin Assistant
Name: Erica Thomas-Falconar
Phone:+1 (403) 210-6150
Email:erica.thomasfalconar@ucalgary.ca
Research and teaching
Research Interests
Immunology and Infectious Disease
Neuroscience
Research / Scholarly Activities
Dr. Schaetzl's work over the past 23 years focused on the cellular and molecular biology of prion diseases. Prion diseases are fatal infectious neurodegenerative disorders of man and animals, and their manifestation can be sporadic, genetic, or acquired by infection. Examples are BSE (mad cow disease) in cattle, scrapie in sheep and goat, chronic wasting disease (CWD) in deer and elk, and CJD in humans. Although mostly rare in incidence, these diseases have the potential to get transmitted within or between species, resulting in endemic and epidemic scenarios. It is critical to understand the molecular and cellular requirements for propagation and transmission of prions to device molecular strategies for controlling these events, and in the long-term, to establish means for effectively assisting infected beings.
The long-term goal of his research program is to develop therapeutic and prophylactic anti-prion strategies. The overall objective he has is to study the molecular biology of prion infections and to use gained understanding for delineating novel targets for intervention. Dr. Schaetzl has focused his attempts on two main strategies. One is the endogenous cellular clearance capacity for prions which he wants to induce to a level which can halt prion infection. The other one is to target the normal prion protein isoform, expression of which is a prerequisite for prion conversion and execution of neurodegeneration. One of his central hypotheses is that prion clearance can be enhanced by induction of autophagy, a basic cellular program for degradation and recycling. Another pathway he focuses on is quality control mechanisms in the secretory pathway which modulate PrP maturation and PrPSc formation. A main area of his ongoing research is based on his finding that one can overcome self-tolerance against prion proteins by using oligomeric recombinant prion proteins as immunogen. His group wants to apply such active vaccination as a prophylactic tool against CWD infections, thereby reducing spread of CWD and reduce the risk for a zoonotic transmission in the future.
In addition, his group works on deciphering the interaction sites of prion protein isoforms, how cells provide disaggregase function in prion conversion, and performs high-throughput screens for identifying compounds with anti-prion activity. His group is member of an international consortium testing whether CWD can transmit to non-human primates and member of a Genome Canada multi-PI project on CWD genomics. In this context, his group uses CRISPR/Cas-9 technology for gene-editing of cells, both for gene knock-out and gene replacement. Overall, his studies will provide new molecular insights and novel avenues for therapy against prion and protein misfolding disorders.
Biography
Dr. Schaetzl obtained his M.D. at the Ludwig-Maximilans-University of Munich, Germany, where he also received a Dr.med./Ph.D. degree (summa cum laude; in retrovirology). He was then a postdoctoral fellow with Stanley B. Prusiner (Nobel Prize in Physiology or Medicine 1997) at the University of California San Francisco (UCSF) before establishing his own lab as Assistant Professor at the University of Munich and the Gene Center Munich in 1996. In 2002 he was appointed Professor of Clinical Virology (with tenure) and Head of the Clinical Virology Unit at the Technical University of Munich. From 2010 to 2013 he was with the University of Wyoming as Wyoming Endowed Excellence Chair in Prion Biology. Dr. Schaetzl was tenured professor at universities in Germany, U.S.A. and Canada.
Dr. Schaetzl has participated in research and grant review activities worldwide, raised >$20,000,000 of external funding for his lab, and has trained over 50 graduate students and more than 50 technicians and researchers in his laboratory. He stimulated his trainees to establish their own areas of research, and currently seven former trainees have faculty or junior-faculty positions (at universities in Canada, Germany, India, Egypt and Japan). Former students had first author papers in 2013-2016 in Science (Benedikt Zacher), Cancer Cell (Gloria Lutzny), Dev. Cell (Evgenia Salta), PNAS (Julia Hofmann), PLoS Genetics (Carmen Nussbaum-Krammer), and Nature Medicine (Teresa Bachhuber). His present group obtained several training awards recently (AIHS Postgraduate Fellowship, UofC Eyes High Postdoctoral Fellowship, Eyes High Doctoral Recruitment Scholarship, and Izaak Walton Killam Pre-Doctoral Scholarship). He has frequently been asked to review other's manuscripts, grants and lifetime achievements. Taken together, he has a demonstrated record of successful mentoring.
He is an established member of the international prion research community and editorial board member of the journal 'Prion'. He was often an invited speaker and member of the organizing or advisory committees of the international prion conferences, and has served on grant reviews and study sections in Canada (CIHR), U.K., Germany, France, Italy, Switzerland, Austria, Australia, South Africa, Canada and USA (NIH) on a regular basis. He has published over 100 research articles, 30 reviews and book chapters, and co-edited two textbooks. His primary research interest is in the molecular and cellular biology of prion diseases, with an emphasis on experimental therapeutic or prophylactic approaches.
Dr. Schaetzl is the scientific director of the UofC Prion-Virology Animal Facility, and Head of the Calgary Prion Research Unit.