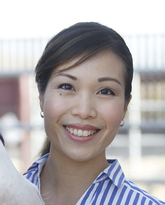 Jean-Yin Tan
Senior Instructor (Equine Clinical Sciences)
Veterinary Clinical & Diagnostic Sciences
Full Member
Veterinary Education Research Group
Preferred method of communication
Please contact the faculty member directly at the email or phone number listed above. If you are not able to reach them, the faculty assistant listed below may be able to help.
Faculty/Admin Assistant
Name:Anna Wenman
Phone:+1 (403) 210-6298
Email:anna.wenman1@ucalgary.ca
Research and teaching
Research Interests
Clinical Science
Equine Health
Research / Scholarly Activities
Dr. Tan's interest is in clinical and pedagogical research.
Biography
Dr Jean-Yin Tan is board-certified in internal medicine. Originally from Edmonton, Alberta, Dr. Tan completed her Doctor of Veterinary Medicine degree at Cornell University in 2005, where she had the opportunity to participate in research on Recurrent Airway Obstruction (heaves) at the renowned Baker Institute of Animal Health. Following a prestigious 1-year internship at Mid-Atlantic Equine Medical Center in New Jersey, Dr Tan completed her large animal internal medicine residency at the University of Minnesota in 2008, where she published on systemic calcinosis in horses and researched Lawsonia in adult horses. She incorporated her expertise in internal medicine with general practice as an equine ambulatory practitioner at UC Davis in California and subsequently in private practice in New Jersey, where she also began internal medicine consultancy work. In 2011 Dr Tan opened a highly successful ambulatory and referral equine veterinary clinic outside of Syracuse, New York, where she served as Managing Partner. She joined University of Calgary as an instructor in Equine Clinical Sciences in 2015. Dr Tan is trained in equine acupuncture, certified in equine rescue, and her interests include equine respiratory disease and equine infectious disease.
Publications
Dr Tan has published in the American Journal Research and the Canadian Veterinary Journal. She is a free-lance writer for The Horse and has spoken at a number of veterinary conferences, including the American College of Veterinary Internal Medicine Forum.