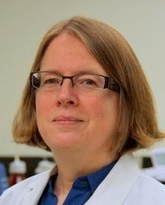 Katherine Wynne-Edwards
Professor (Comparative Endocrinology)
Comparative Biology and Experimental Medicine
Associate Member
Pain and Animal Welfare Research Group
Preferred method of communication
Please contact the faculty member directly at the email or phone number listed above. If you are not able to reach them, the faculty assistant listed below may be able to help.
Faculty/Admin Assistant
Name:Stephanie Hawes
Phone:+1 (403) 210-7024
Email:shawes@ucalgary.ca
Research and teaching
Research / Scholarly Activities
Dr. Wynne-Edwards has broad interests in endocrinology. A major focus of her research has been to understand the hormonal and neuroendocrine basis for parental behaviour, using an exceptional hamster model of fatherhood, as well as men. She is also increasingly interested in hormone dynamics within individuals and information coded in the magnitude of within-individual variability in hormone concentration. This work involves studies of lifestyle impacts on the endocrine system and developing brain (epigenetic maternal effects) as well as the impact on chronic disease etiology and risk. Her laboratory specializes in the extraction of steroids from unconventional tissues (brain, yolk, saliva), coupled to LC-MS/MS quantitation.
Biography
Katherine Wynne-Edwards received her BSc Honours Biology from Queen's University in Kingston, Ontario and her PhD in Biology from Princeton University in 1987. From there she went to the University of Kansas Medical Center as a Lalor Postdoctoral Fellow and Research Assistant Professor in Physiology. In 1990, she joined the faculty of Queen's University as Assistant Professor and Queen's National Scholar, completing a circle back to her undergraduate Biology department. A full professor since 2000, Katherine remains an Adjunct Professor at Queen's, and joined the University of Calgary, as Professor of Comparative Biology and Experimental Medicine, in July of 2008. Her research has ranged from field studies of hamster behaviour and social communication in the steppes of Siberia (back when there was a USSR), through hormonal changes in men becoming fathers and male hamsters acting as midwives, to the impact of lifestyle on individual hormone dynamics.
Publications
http://www.ncbi.nlm.nih.gov/pubmed?term=Wynne-Edwards%20KE[Author]&cmd=DetailsSearch