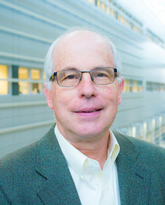 Michel Lévy
Professor (Large Animal Medicine)
Production Animal Health
Full Member
Cattle Health Research Group
Associate Member
Veterinary Education Research Group
Associate Member
Clinical and Translational Research Group
Associate Member
Pain and Animal Welfare Research Group
DVM, Board Certification- Large Animal
American College Veterinary Internal Medicine
Courses
Dr. Lévy is chair of the Clinical Presentations (VetM 300,400 and 500), coordinator of the course on Small Ruminants, South American Camelids and Non Traditional Livestock (VetM 531) and co-coordinator of the course on Food Animal Medicine and Surgery (VetM 540).
He teaches in the above courses as well as in the Bacteriology course (VetM 423), Clinical skills 1 and 2 (VetM 305, 405) and the Equine Medicine and Surgery course (VetM 521).
Preferred method of communication
Please contact the faculty member directly at the email or phone number listed above. If you are not able to reach them, the faculty assistant listed below may be able to help.
Faculty/Admin Assistant
Name:Barbara Banman
Phone:+1 (403) 210-7061
Email:bbanman@ucalgary.ca
Research and teaching
Research areas
Equine Health
Production Animal Health
Veterinary Medical Education
Research / Scholarly Activities
Dr Lévy's current research interests focus on
the discovery of biomarkers for the diagnosis of bovine neurologic diseases including BSE
Veterinary education, specifically the evaluation of computer assisted clinical case simulations and the development of clinical reasoning.
Biography
Michel Lévy graduated with a DVM from University of Liège, Belgium. He completed an internship in Food Animal Medicine and Surgery at the Faculté de Médecine Vétérinaire, University of Montréal. He worked in private rural practice in France and Quebec. He completed a Residency in Large Animal Medicine at Tufts University and University of Florida. He then worked as a clinician, teacher and researcher at Purdue University (Indiana, USA) . He joined UCVM in 2009.