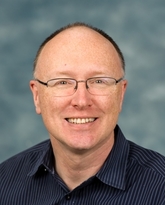 Patrick Whelan
Professor
Associate Dean Professional Development
Frank LeBlanc Chair in Spinal Cord Injury Research
Research Chair
Preferred method of communication
Please contact the faculty member directly at the email or phone number listed above. If you are not able to reach them, the administrative assistant listed below may be able to help.
Name: Emily Hill
Email: emily.hill1@ucalgary.ca
Research and teaching
Research Interests
Neuroscience
Veterinary Medical Education
Research / Scholarly Activities
Our work centers on understanding the mechanisms that promote walking. Our work is relevant to many medical conditions where gait is affected including spinal cord injury and Parkinson's Disease. We know that rehabilitation can induce plasticity in brain circuits at the level of the spinal cord and brain. We are interested in understanding the structure and function of brain circuits and in testing drugs that activate these centers. We also are interested in controlling neuropathic pain and understanding how the pathological effects of pain on walking can be controlled. Gait rehabilitation and pain control represent two major areas of brain dysfunction that greatly impact the quality of life for those afflicted. Our long-term goal is to generate new therapeutics that can help promote recovery of function in spinal cord injured and Parkinson's patients.
Biography
Dr. Patrick Whelan received his Ph.D. in Neuroscience from the University of Alberta in 1996 and completed his postdoctoral training at the National Institutes of Health in Bethesda Maryland before joining the Cumming School of Medicine at the University of Calgary in 2000. He joined the Faculty of Veterinary Medicine in 2005 and is currently jointly appointed in the Cumming School of Medicine and the Faculty of Kinesiology. He is currently a member of the Department of Comparative Biology and Experimental Medicine (FVM), the Department of Physiology and Pharmacology (Cumming School of Medicine), and the Department of Clinical Neurosciences (Cumming School of Medicine). Dr. Whelan is currently the Director of the CSM Optogenetics and Behavior Core Facility at the Hotchkiss Brain Institute.