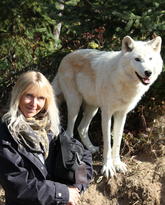 Susan Cork
Professor
Ecosystem and Public Health
Full Member
One Health Research Group
Associate Member
Clinical and Translational Research Group
Associate Member
Wildlife Health & Ecology Research Group
BVSc (Massey), BPhil(vet), PhD, PG Diploma Public Policy (Victoria), CBiol. MRSB, MRCVS
Courses
VTM 440 – Public Health and Risk Assessment
VTM 462 – Foreign Animal Diseases
VTM 583 – Ecosystem and Public Health – 4th year electives
VTM 690- Directed Studies (Postgraduate) in Risk Assessment and Animal Health Policy and Disease/Vector Ecology (on request)
Preferred method of communication
Please contact the faculty member directly at the email or phone number listed above. If you are not able to reach them, the faculty assistant listed below may be able to help.
Faculty/Admin Assistant
Name: Joy Punsalan
Phone: +1 (403) 210-6085
Email: maryjoy.punsalan@ucalgary.ca
Research and teaching
Research Interests
Ecosystem Health
Wildlife and Zoo Medicine
Research / Scholarly Activities
Disease ecology/Vector borne diseases/Animal Health Policy & Risk Assessment
Biography
Dr Cork joined the Faculty in 2008 as founding Head of the Department of Ecosystem and Public Health. Prior to joining the faculty, Dr Cork spent five years with the New Zealand Ministry of Agriculture where she held a number of policy and management positions. Dr Cork completed her Veterinary degree (Massey University) in 1987 and returned to complete a PhD in 1994. During her PhD she provided diagnostic support for wildlife in partnership with the New Zealand Department of Conservation. In 1995 Dr Cork accepted the position of veterinary laboratory manager in Bhutan, this was part of an EU funded project to strengthen veterinary services in Asia. In 2003, after 6 years in the UK working in academia, she returned to New Zealand to join the Government Service and obtained a Diploma in Public Policy from the School of Government, Victoria University. In 2014 Dr Cork completed a 6 month sabbatical at the National Centre for Animal Health in Bhutan. Her special interests are in global health, animal health policy, veterinary public health and wildlife diseases.
Research Personnel/Trainees
Dr Jamyang Namgyal – Graduate Student (One Health/Vector Ecology) –Modelling the distribution of ticks in cattle in Eastern Bhutan
Dr Isabelle Couloigner – Research Associate - Mathematical modeling, Vectors and vector borne diseases project
Publications
Cork, S.C. & Halliwell, R (2019) The Veterinary Field and Laboratory Manual: A technical handbook for veterinary field staff and laboratory technicians in developing countries. Third Edition. ISBN 978-1789180459 https://web.oie.int/boutique/index.php
Sangay Rinchen, Tenzin Tenzin; David Hall; Frank van der Meer; Basant Sharma; Kinzang Dukpa; Susan Cork (2019) A community-based Knowledge, Attitude, and Practice survey on rabies among cattle owners in selected areas of Bhutan. PLOS Neglected Tropical Diseases. April.https://journals.plos.org/plosntds/article?id=10.1371/journal.pntd.0007305
Amarasinghe A, Papowich S, De Silva, U., Sarjoon Abdul-Calder, M., Marshall F, van der Meer F, Cork SC, Gomis S, Abdul-Careem MF (2018) Shell-Less Egg Syndrome (SES) Widespread in Western Canadian Layer Operations Is Linked to a Massachusetts (Mass) Type Infectious Bronchitis Virus (IBV) Isolate. Viruses 10, 437; doi: 10:3390/v10080437
Aruna Amarasinghe, Mohamed Sarjoon Abdul-Cader, Zahraa Almatrouk, Frank van der Meer, Susan C Cork, Susantha Gomis, Mohamed Faizal Abdul-Careem (2018) Induction of innate host responses characterized by production of interleukin (IL)-1β and recruitment of macrophages to the respiratory tract of chickens following experimental infection with infectious bronchitis corona virus (IBV), Veterinary Microbiology. doi: 10.1016/j.vetmic.2018.01.001. *
Karen L Tang, Niamh P Caffrey, Diego B Nóbrega, Susan C Cork, Paul E Ronksley, ; Herman W Barkema, ; Alicia J Polachek, Heather Ganshorn, Nishan Sharma, ; James D Kellner, Ghali, W (2017) Title: Restriction in the use of antibiotics in food animals and antibiotic resistance in food animals and humans - a systematic review and meta-analysis. Lancet: Interplanetary Health, November 2017 http://dx.doi.org/10.1016/ | http://www.thelancet.com/pdfs/journals/lanplh/PIIS2542-5196(17)30141-9.pdf
Amarasinghe A, Abdul-Cader MS, Nazir S, De Silva Senapathi U, van der Meer F, Cork SC, Gomis S, Abdul-Careem MF. (2017). Infectious bronchitis corona virus establishes a productive infection in avian macrophages interfering with selected antimicrobial functions. Plos-One, 12(8): e018180110. *
Cork, S.C., Hall, D.C., Liljebjelke (2016) Editors. Case studies in One Health. Addressing Complex Problems in a Changing World. 5 m Publishing, Sheffield, UK. 28 Chapters 328 pp. ISBN 978-1-910455-55-5. https://www.amazon.ca/One-Health-Case-Studies-Addressing/dp/1910455555
Zuliani, A., Massolo, A., Lysyk, T.,Johnson, G., Marshall, S.,Berger, K., Cork, S.C (2015) Modelling the northward expansion of Culicoides sonorensis (Diptera Ceratopogonidea) under future climate scenarios Plos One, 10 (8) | http://journals.plos.org/plosone/article?id=10.1371/journal.pone.0130294
Galosi, L., Farneti, S., Rossi, G., Cork, S.C., Ferrero, S., Magi, G.E., Petrini, S., Valiani, A., Cuteri, V., Attili, A.R (2015) Yersinia pseudotuberculosis, serogroup 0:1A, infection in two Amazon parrots (Amazona aestiva and Amazona oratrix) with high hepatic iron levels (Journal of Zoo and Wildlife Medicine 46 (3) 588- 591
Sanson, R., Dube, C., Cork, S., Frederickson, R., Morley, C (2014) Simulation modelling of a hypothetical introduction of foot-and-mouth disease into Alberta, Preventive Veterinary Medicine, 114 (2014) 151–163