Pain and Animal Welfare Research Group
As a group, we are committed to advancing animal welfare and improving the management of pain in veterinary and human medicine.
Dr. Tuan Trang
Chair of Pain and Animal Welfare Research Group
Pain and animal welfare are interwoven themes and the overlap between animal and human health is inseparable from the UCVM vision of "bringing innovation and community together to advance animal and human health".
Together, we have a collaborative One Health team unifying animal welfare and human pain research.  In humans, pain research is a rapidly expanding area of research, accounting for billions of dollars of funding. Osteoarthritis pain alone is predicted to affect over 8 million Canadians (25% of the population) with a generation.  The general public recognizes pain to be a significant animal welfare issue.  Pain in companion animal species continues to be under-recognized and under-treated as a result of a lack of validated pain assessment scales and targeted veterinary education. In production and laboratory animal species, many procedures (branding, castration, dehorning, tail-docking, ear notching, and bill trimming) are routinely performed without pain relief. Research is required to develop a sound understanding of the mechanistic underpinning of pain in all species, validated methods of pain assessment of effective treatment options.
These aims are being met:
Research and teaching in pain and animal welfare has fostered strong, ongoing relationships with the Distributed Veterinary Learning Community (DVLC) in the share of collaborative research generating evidence-based veterinary practice.
A strong core of basic scientists linked with clinical researchers to promote translational discoveries.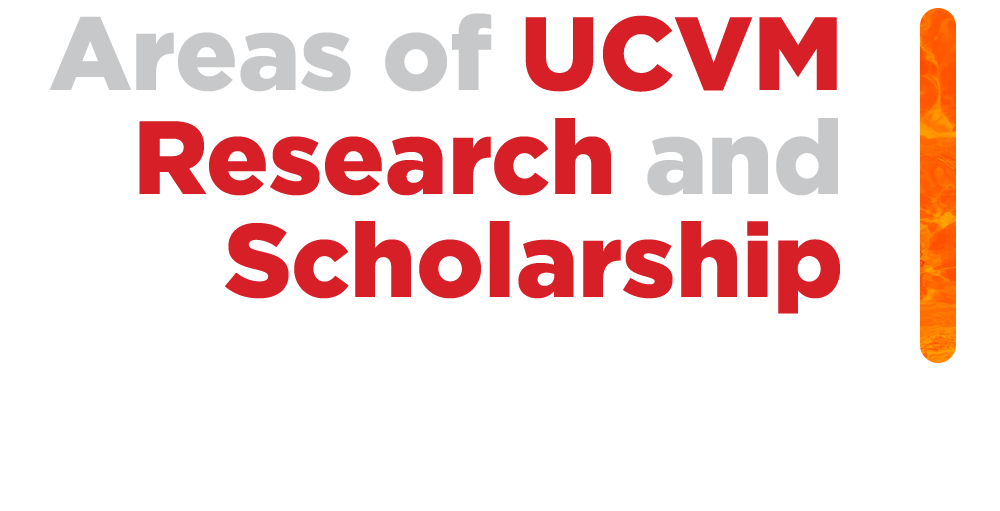 Building national and international recognition of UCVM as a centre of excellence for pain and animal welfare
Extending collaborations between researchers locally and internationally
Supporting undergraduate and graduate trainee education