The Gilch lab is interested in studying the impact of prion infection on neuronal cholesterol metabolism and endocytic vesicle trafficking, defining new treatment options for prion and prion-like diseases such as Alzheimer's disease (AD) and investigating chronic wasting disease (CWD) prion strains, transmission determinants and diagnosis.
We mainly use neuronal cell culture models of prion infection to find answers to the following questions:
How does prion infection influence cellular pathways such as vesicle trafficking, and how does this relate to neurodegeneration?
Can we use peptide aptamers for interference with prion propagation in vivo?
Does the PrPc-PrPSc binding interface differ between prion strains?
Is there a relationship between the biochemical properties of CWD prions and the remarkable prion shedding (e.g. in saliva, urine, feces) observed in cervids infected with CWD?
​​​​​​​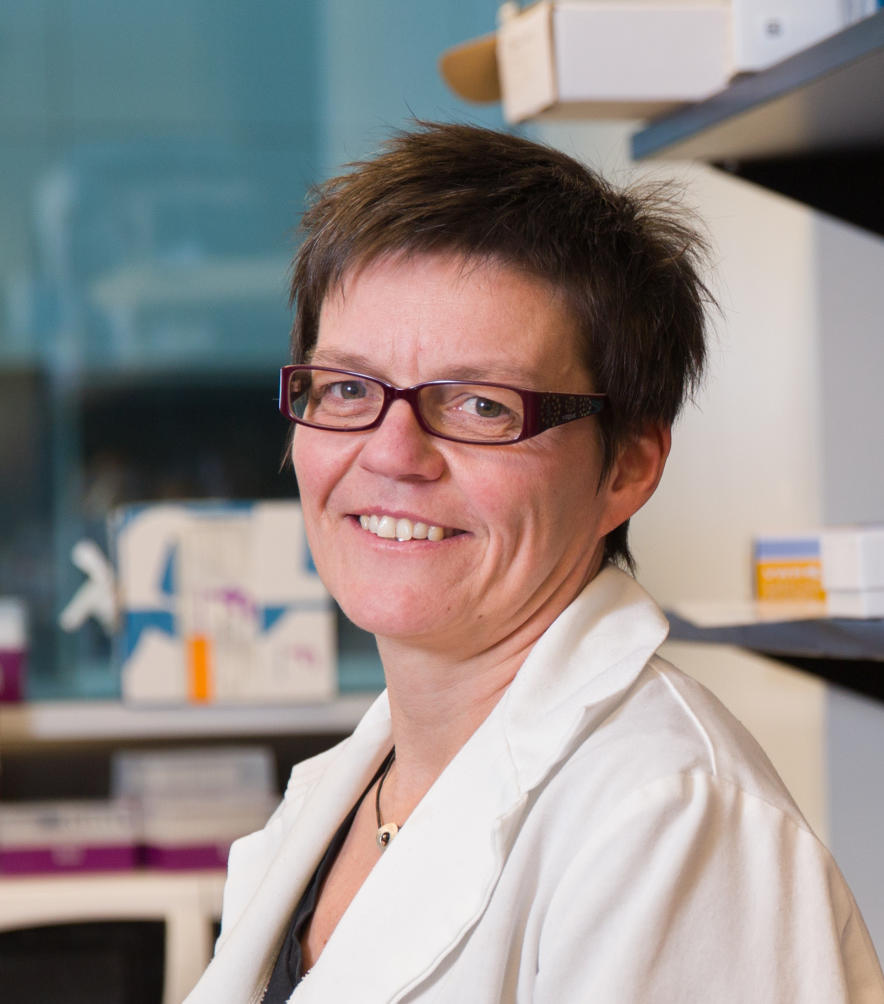 November 3rd, 2017 Peter finished his MSc! Congrats!
November 2nd, 2017 Samia's manuscript about 'Chronic wasting disease: Emerging prions and
their potential risk' was accepted at Plos Pathogens. Congrats!
September 5th, 2017 Welcome Pearl (Ph.D. student) and Bella (Co-op student)!
September 1st, 2017 Our lab members are getting famous. Samia: http://vet.ucalgary.ca/home/news-updates/eph-rolls-out-new-exemplary-per..., Antonia: http://www.ucalgary.ca/utoday/issue/2017-09-01/scholar-receives-german-r...
August 4th, 2017 Congrats to Samia for her 1st author paper in PLOS Pathogens! Well done!
July 19th, 2017 Congrats to Samia for reciving the EPH Exemplary Performance Scholarship Award!
June 27th, 2017 Thanks to APRI for supporting our team exploration grant with Herrmann Schaetzl and Katusumi Doh-ura!
June 1st, 2017 Congrats to Samia and Ginny for their shared 1st author paper in JoVE! We will have a movie star!
April 14th, 2017 Congrats to Antonia for receiving a two year research fellowship from the German Research Foundation (DFG)!
March 1st, 2017 Li is now fulltime in our group!
February 24th, 2017 Congrates to Ginnys for her 1st author paper published in PRION!
January 23th, 2017 https://www.ucalgary.ca/utoday/issue/2017-01-23/scientists-work-halt-spr...
January 10th, 2017 Peter has been selected by the BMB graduate program to receive an Alberta Graduate Student Scholarship! Congrats!