Dear Valued Clients,
The Diagnostic Services Unit (DSU) will return to full service on October 26, 2020.  As of this date, services will include necropsies, examination of tissues from field/in-clinic necropsies, surgical pathology, and DVLC cytology.  In partnership with the Government of Alberta, we will also expand our services to include clinical bacteriology and subsidization of livestock cases. 
During this time, you may experience slightly longer than normal turnaround times on cases.
For the safety of all involved, we ask everyone to respect the signage and physical distancing measures put in place when dropping off samples to the lab. In addition, we ask that best practices are used when shipping samples to the lab including disinfection of the outer surface of specimen containers.
We appreciate your patience and understanding during these unprecedented times.  If you have questions, please contact us by phone at 403-220-2806 or by email at dsu@ucalgary.ca.
Wishing you and your families health and safety.
Sincerely,
Jennifer Davies, DVM, MVSc, DACVP
Director, Diagnostic Services Unit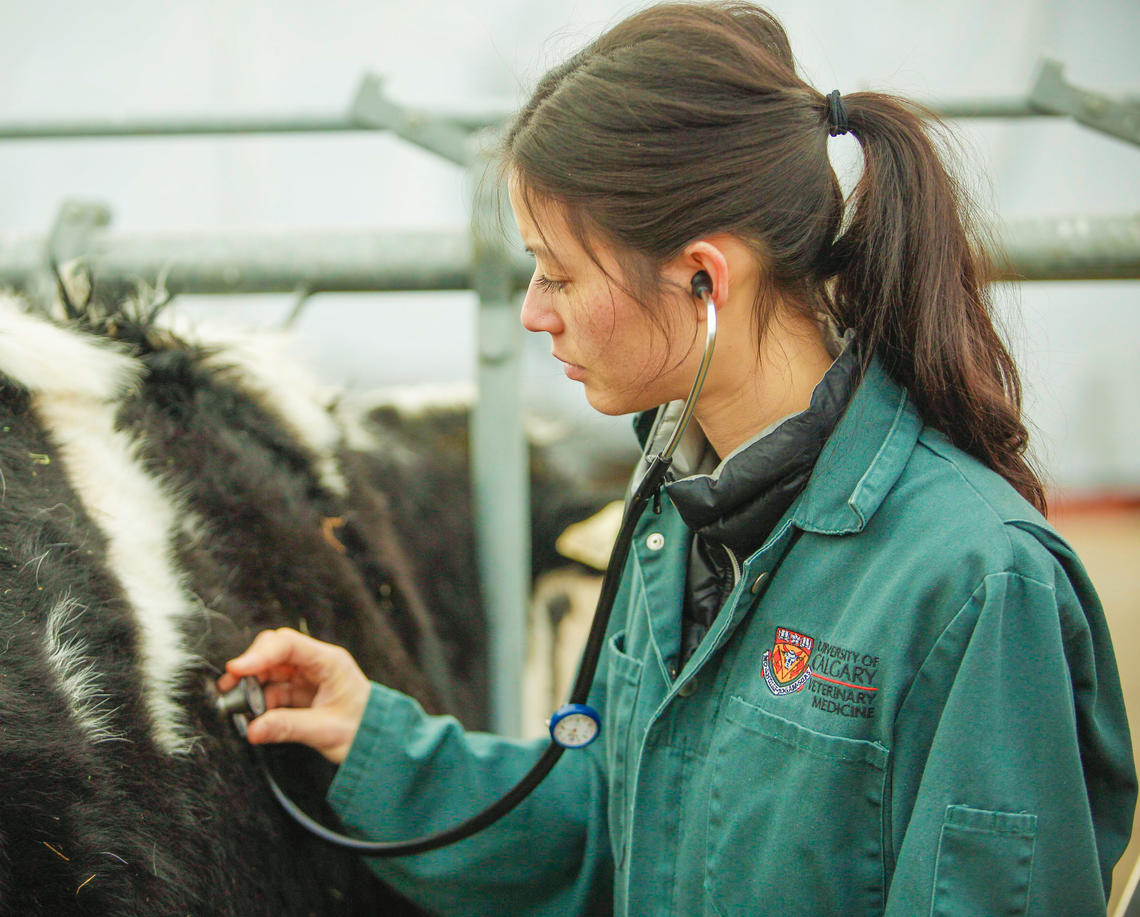 Subsidized Livestock Diagnostics
In partnership with the Government of Alberta, UCVM's Diagnostic Services Unit is excited to launch a pilot project enhancing livestock diagnostic capacity in Alberta through subsidization of pathology and bacteriology services. This funding will support subsidized livestock services until February 2024. Enhanced services will provide affordable, accurate, in-province, livestock diagnostics to rapidly identify endemic, zoonotic, emerging or exotic diseases and shed light on antimicrobial resistance patterns.
The impacts of enhanced livestock diagnostics include more timely diagnoses improving animal health and welfare, protection of public health and food safety, market access, enhanced consumer confidence and the creation of educational material to train future veterinarians in Alberta.
 Please follow the links below to learn more about the expanded services and case eligibility.
Vet med's new bacteriology lab will get faster results for veterinarians and animals across Alberta
Service will help reduce unnecessary use of antimicrobials...