Dr. Jeff Biernaskie
Email: jeff.biernaskie@ucalgary.ca
Dr. Biernaskie completed his BSc in Neuroscience at the University of Lethbridge, his PhD in Neuroscience at Memorial University and postdoctoral training in Stem Cell Biology at the Hospital for Sick Children in Toronto. In 2009, he joined the Faculty of Veterinary Medicine at the University of Calgary, where is he currently a Professor in Stem Cell Biology and Regenerative Medicine. He is a member of the Alberta Children's Hospital Research Institute and the Hotchkiss Brain Institute and he holds the Calgary Firefighters Burn Treatment Society Chair in Skin Regeneration and Wound Healing.  In 2019, he was elected to the Royal Society of Canada College of Scientists, Artists and Scholars.
His research program is focused on understanding the cellular and molecular mechanisms underlying tissue regeneration and the potential to exploit tissue-resident stem cells toward restoration of function following injury or disease. He is specifically interested in how skin and brain stem/progenitors cells are regulated during homeostasis and how factors like injury, advanced aging and the immune system impact their function.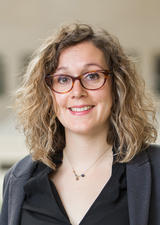 Elodie Labit, PhD
After a Master in Pathophysiology, I completed my PhD at STROMALab (Toulouse, France) on adipose tissue regeneration. I was interested in the opioid control of immune cells during adipose tissue regeneration, and the regionalization of the browning process of the inguinal white adipose tissue as well.
I arrived in the Biernaskie Lab in March 2018 to work on skin regeneration. More specifically, I am interested in understanding the general mechanisms of regeneration in the Large Open Wound model. My main objective is to understand, in an integrative way, how the fibroblasts interact with their niches (immune cells, adipocytes, nerves, ...) to enable skin regeneration in adult (young and aging) mammals.
As a side project, I have worked with Dr. Midha's lab on human nerve and skin derived Schwann Cells for improving peripheral nervous system regeneration.
Outside of the lab? I like cooking, doing photography, playing table tennis & I would love to have more time to travel around the world and do more often scuba-diving. Since I have been a Postdoc in Calgary, I love to go to the Rockies for hiking, camping, and for discovering & observing the wonderful Canadian wildlife. Of course, I enjoy sharing a glass of red wine & a cheese board with my friends on Friday evenings.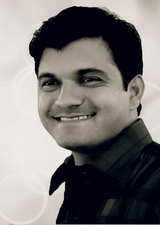 Kiran Todkar, MSc, PhD
After completion of master's degree in molecular biology in Sweden, I worked as Researcher in various labs in Germany, Switzerland, Hungary, India and South Korea. Then, I pursued my Ph.D. on the project "Selective packaging of mitochondrial proteins into extracellular vesicles prevents the release of mitochondrial DAMPs" at The Université du Québec à Trois-Rivières under the supervision of Dr. Marc Germain.
I have joined as Postdoctoral Fellow at Biernaskie Lab to understand the genetics of Skin regeneration and wound healing by implementing molecular biology and bioinformatics tools. It will provide critical insight about molecular mechanisms that drives skin regeneration versus scar formation.
In the free time, I like to explore the beauty of the earth by traveling to different places, go for hikes and doing photography to preserve memories of those wonderful moments.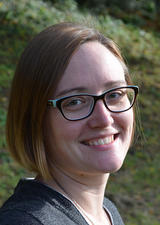 Nicole Rosin, PhD - Lab Manager/RA
Nicole completed her PhD at Dalhousie University, and her BSc at UBC. She was a postdoc at UCalgary (with the Biernaskie/Gabriel/Matyas labs) and worked at UBC as a Grant Writer and Research Manager before returning to Calgary.
Lab Alumni
Min Cheng - Retired Lab Manager
Sepideh Abbasi, PhD - Postdoctoral Fellow, McGill University
Garrett Moffatt – Medical Student, Cumming School of Medicine, University of Calgary
Hayley Robbins – DVM Student, Faculty of Veterinary Medicine, University of Calgary
Kevin Gowing – Medical Student, Cumming School of Medicine, University of Calgary
Raquel Gonzalez Herrero, DVM, PhD - 
Holly Malyk, DVM, PhD - Assistant Professor, University of Calgary
Katie Anker – Medical Student, University of Alberta
Jo Anne Stratton, PhD - Assistant Professor, McGill University
Katie Schuller - 
Natacha Agabalyan - Process Development Scientist, Cell and Gene Therapy Catapult, London
Andrew Hagner, PhD  - Postdoctoral Fellow, University of British Columbia
Ranjan Kumar, PhD - Founder and CEO, Delta Brewery
Morgan Stykel - University of Guelph
Waleed Rahmani, MD, PhD  - Doctor of Medicine, University of Calgary
Eko Raharjo 
Lauren Stark - Clinical Research Coordinator, Institute for Skin Advancement