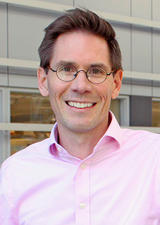 Dr. Jeff Biernaskie
Email: jeff.biernaskie@ucalgary.ca
Dr. Biernaskie completed his BSc in Neuroscience at the University of Lethbridge, his PhD in Neuroscience at Memorial University and postdoctoral training in Stem Cell Biology at the Hospital for Sick Children in Toronto. In 2009, he joined the Faculty of Veterinary Medicine at the University of Calgary, where is he currently a Professor in Stem Cell Biology and Regenerative Medicine. He is a member of the Alberta Children's Hospital Research Institute and the Hotchkiss Brain Institute and he holds the Calgary Firefighters Burn Treatment Society Chair in Skin Regeneration and Wound Healing.  In 2019, he was elected to the Royal Society of Canada College of Scientists, Artists and Scholars.
His research program is focused on understanding the cellular and molecular mechanisms underlying tissue regeneration and the potential to exploit tissue-resident stem cells toward restoration of function following injury or disease. He is specifically interested in how skin and brain stem/progenitors cells are regulated during homeostasis and how factors like injury, advanced aging and the immune system impact their function.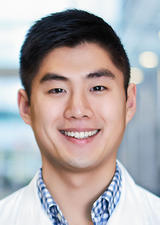 Wisoo Shin, MD/PhD Candidate
Wisoo's research interests are in understanding how the natural aging process negatively impacts the regenerative capacity of adult stem cells, and how the accumulation of DNA damage throughout life can lead to stem cell dysfunction. He utilizes in vivo lineage tracing techniques, confocal imaging, in vitro tissue culture, and large data bioinformatics to answer my research questions.
Wisoo received his Bachelor of Health Sciences degree from the University of Calgary in 2015. As an undergraduate research student, he worked with Dr. William Brook to study how the expression of a single transcription factor midline determines cell fate during development. Outside the lab and away from research, Wisoo like to play sports (soccer, flag football, and dodgeball), is a volunteer with Stem Cell Talks and assists in teaching an undergraduate course (MDSC 408).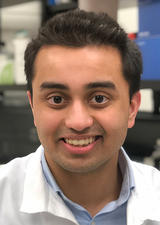 Sarthak Sinha, MD/PhD Candidate
Sarthak is an MD-PhD Candidate and a Vanier Scholar in the Leaders in Medicine program at the University of Calgary. He graduated from University of Toronto with a Bachelor's Degree in Neuroscience and Psychology in 2018. His research utilizes single-cell sequencing technologies to understand mechanisms driving tissue fibrosis and regeneration.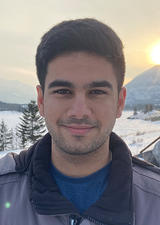 Nilesh Sharma, PhD Candidate
Nilesh's primary research interest is understanding how ependymal cell metabolism regulates the neural stem cell niche, and how ependymal cell biology can be manipulated to improve brain injury repair. In order to investigate these, he is performing conditional gene knockouts, examining the transcriptional signature of ependymal cells and developing tools to manipulate their cell-state in vivo.
Nilesh received his Bachelor of Science at the University of Calgary where he focused on Neuroscience. For his undergraduate thesis, he worked under Dr. Patrik Ernfors at Karolinska Insititute in Stockholm, Sweden, where he identified sensory pathways in the spinal cord that underlie neuropathic pain.
Whenever Nilesh gets a break from the lab, you can find him hiking, playing cricket or traveling to a random city.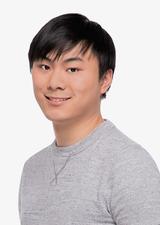 Alexander Pun (MSc Student)
Alex's project is focused on understanding how nociceptive sensory neurons impact wound healing. Specifically, he wants to learn how they regulate immune cell and fibroblast function during this process and identify how this may drive scarring or tissue regeneration to occur. He will utilize a mix of wet lab and bioinformatic techniques in order to answer this question.
Alex graduated with a Bachelor of Science (Hons) majoring in Cellular, Molecular, & Microbial Biology here at the University of Calgary and was the Faculty of Science Gold Medalist. He studied under Dr. Tao Dong throughout his undergraduate degree, where he investigated antibiotic resistance in wastewater pathogens and the type VI secretion system, a molecular weapon used by bacteria for pathogenesis and competition. Outside of academics, Alex is an avid badminton player and has a passion for raising awareness of the importance of blood donation.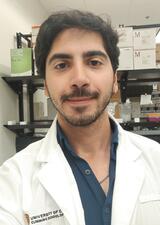 Eren Kutleberk (MSc student)
Eren's current research interest is focused on the role fibroblasts play in peripheral nerve regeneration. It is known that peripheral nerve regenerative outcomes are diminished with age and Eren suspects that the culprit may be defects in fibroblast signaling. To investigate the relationship between fibroblasts, aging, and peripheral nerve regeneration, Eren will perform sciatic nerve crush surgeries in young and aged mice. The project will utilize genetic perturbance, in situ staining and imaging, flow cytometry, and single cell RNA sequencing.
Eren completed his Bachelor of Science at the University of British Columbia and gained a degree on Cell and Developmental Biology. He collaborated with both the Biernaskie Lab and Rossi Lab for his Honours Thesis on the effects of CSF1R signaling on skin regeneration. Eren also worked in the Biernaskie Lab as a Co-op student under the supervision of Dr. Elodie Labit for 16 months. This experience taught him a wide array of wet lab techniques. Eren credits Dr. Labit for expanding his outlook on science and making him a more meticulous researcher.
Outside of the lab, Eren enjoys learning new languages, going to the cinema, and traveling.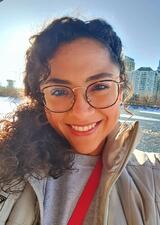 Edna Mandujano, PhD
The primary goal of Edna´s postdoctoral research is to understand how fibroblasts-immune interactions can improve either skin regeneration or scar formation. She will perform targeted in vivo screens and single-cell sequencing analysis to identify FDA-approved drugs that modulate the neutrophil or monocyte/macrophage dynamics within the wound and improve healing outcomes. Furthermore, some candidate drugs will be tested in large animal models to demonstrate their applicability in humans. The results of this project will identify new therapeutics and catalyze their initial translation towards clinical trials that will improve the quality of life for burn survivors. 
Edna completed her PhD and her BSc at Universidad Nacional Autónoma de México by studying cellular and molecular behaviors of tumor cells. After that, she became a young researcher at Instituto Nacional de Rehabilitación, México where she started her studies in the molecular biology of deep burns.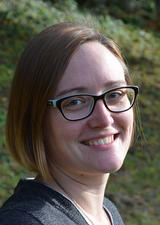 Nicole Rosin, PhD - Lab Manager/RA
Nicole completed her PhD at Dalhousie University and her BSc at UBC. She was a Postdoc at the U of C with the Biernaskie, Gabriel, and Matyas labs, and also worked at UBC as a Grant Writer and Research Manager before returning to Calgary to take on her current role.
Undergraduate Students
Arzina Jaffer
Leslie Cao
Rohit Arora
Keerthana Chockalingam
Dominic Gerding
Caleb Small
Lab Alumni
Elodie Labit - Fellow, INSERM, France
Min Cheng - Former Lab Manager (retired)
Sepideh Abbasi, PhD - Postdoctoral Fellow, McGill University
Garrett Moffatt – Doctor of Medicine, University of Calgary
Hayley Robbins – Doctor of Veterinary Medicine, University of Calgary
Kevin Gowing – Doctor of Medicine, University of Calgary
Raquel Gonzalez Herrero, DVM, PhD - 
Holly Malyk, DVM, PhD - Assistant Professor, University of Calgary
Katie Anker – Doctor of Medicine, University of Alberta
Jo Anne Stratton, PhD - Assistant Professor, McGill University
Katie Schuller - 
Natacha Agabalyan - Process Development Scientist, Cell and Gene Therapy Catapult, London
Andrew Hagner, PhD  - Postdoctoral Fellow, University of British Columbia
Ranjan Kumar, PhD - Founder and CEO, Delta Brewery
Morgan Stykel - University of Guelph
Waleed Rahmani, MD, PhD  - Doctor of Medicine, University of Calgary
Eko Raharjo - 
Lauren Stark - Clinical Research Coordinator, Institute for Skin Advancement