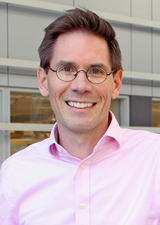 Dr. Jeff Biernaskie
Email: jeff.biernaskie@ucalgary.ca
Dr. Biernaskie completed his BSc in Neuroscience at the University of Lethbridge, his PhD in Neuroscience at Memorial University and postdoctoral training in Stem Cell Biology at the Hospital for Sick Children in Toronto. In 2009, he joined the Faculty of Veterinary Medicine at the University of Calgary, where is he currently a Professor in Stem Cell Biology and Regenerative Medicine. He is a member of the Alberta Children's Hospital Research Institute and the Hotchkiss Brain Institute and he holds the Calgary Firefighters Burn Treatment Society Chair in Skin Regeneration and Wound Healing.  In 2019, he was elected to the Royal Society of Canada College of Scientists, Artists and Scholars.
His research program is focused on understanding the cellular and molecular mechanisms underlying tissue regeneration and the potential to exploit tissue-resident stem cells toward restoration of function following injury or disease. He is specifically interested in how skin and brain stem/progenitors cells are regulated during homeostasis and how factors like injury, advanced aging and the immune system impact their function.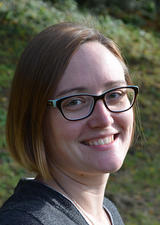 Nicole Rosin, PhD - Lab Manager/RA
Nicole completed her PhD at Dalhousie University and her BSc at UBC. She was a Postdoc at the U of C with the Biernaskie, Gabriel, and Matyas labs, and also worked at UBC as a Grant Writer and Research Manager before returning to Calgary to take on her current role.
Lab Alumni
Elodie Labit - Fellow, INSERM, France
Min Cheng - Former Lab Manager (retired)
Sepideh Abbasi, PhD - Postdoctoral Fellow, McGill University
Garrett Moffatt – Doctor of Medicine, University of Calgary
Hayley Robbins – Doctor of Veterinary Medicine, University of Calgary
Kevin Gowing – Doctor of Medicine, University of Calgary
Raquel Gonzalez Herrero, DVM, PhD - 
Holly Malyk, DVM, PhD - Assistant Professor, University of Calgary
Katie Anker – Doctor of Medicine, University of Alberta
Jo Anne Stratton, PhD - Assistant Professor, McGill University
Katie Schuller - 
Natacha Agabalyan - Process Development Scientist, Cell and Gene Therapy Catapult, London
Andrew Hagner, PhD  - Postdoctoral Fellow, University of British Columbia
Ranjan Kumar, PhD - Founder and CEO, Delta Brewery
Morgan Stykel - University of Guelph
Waleed Rahmani, MD, PhD  - Doctor of Medicine, University of Calgary
Eko Raharjo - 
Lauren Stark - Clinical Research Coordinator, Institute for Skin Advancement