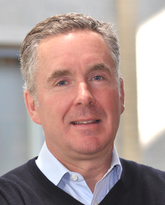 James (Jay) Cross
Professor (Molecular Genetics)
Comparative Biology and Experimental Medicine
Associate Member
Cattle Health Research Group
Full Member
Reproduction and Regenerative Medicine Research Group
DVM
University of Saskatchewan, 1987
PhD
University of Missouri, 1991
Postdoctoral Fellowship
University of California- San Francisco, 1994
Courses
Undergraduate courses in DVM curriculum:
VETM 307 - Professional Skills (instructor)
VETM 360 - Introduction to Animals and Their Association to Humankind (instructor)
Graduate courses:VETM 601 – Professional Skills in Health Research (course coordinator, instructor)
Preferred method of communication
Please contact the faculty member directly at the email or phone number listed above. If you are not able to reach them, the faculty assistant listed below may be able to help.
Faculty/Admin Assistant
Name:Stephanie Hawes
Phone:+1 (403) 210-7024
Email:shawes@ucalgary.ca
Research and teaching
Research areas
Comparative Pathobiology
Reproductive Biology
Stem Cells and Regenerative Medicine
Research / Scholarly Activities
The Cross laboratory studies the molecular basis of early development processes using a combination of transgenic and knockout mice, biochemical and cell culture approaches. The group focuses on formation of the placenta and cardiovascular systems which are the first organs to develop in mammalian embryos and commonly associated with early pregnancy failures in humans and animals.
Biography
Dr. Cross is an expert in animal reproduction and molecular genetics, particularly in the areas of embryo implantation, placentation and pregnancy outcome. He was founding Director of the Alberta Children's Hospital Research Institute of Child & Maternal Health, a multi-disciplinary institute focused on biomedical, clinical and social aspects of child health, and initiated the Training Program in Genetics, Child Development & Health and the Clara Christie Centre for Genomics & Modeling of Human Disease. He is a Fellow of the Canadian Academy of Health Sciences. Major awards include a Premier's Research Excellence Award of Ontario in 1999, Investigator of the Canadian Institutes of Health Research in 2001, Research Scientist of the Year Award from the Association of Professors of Obstetrics & Gynecology in 2005, and Pioneer Award from the Frontiers in Reproduction Program at the Marine Biology Laboratory, USA in 2009.