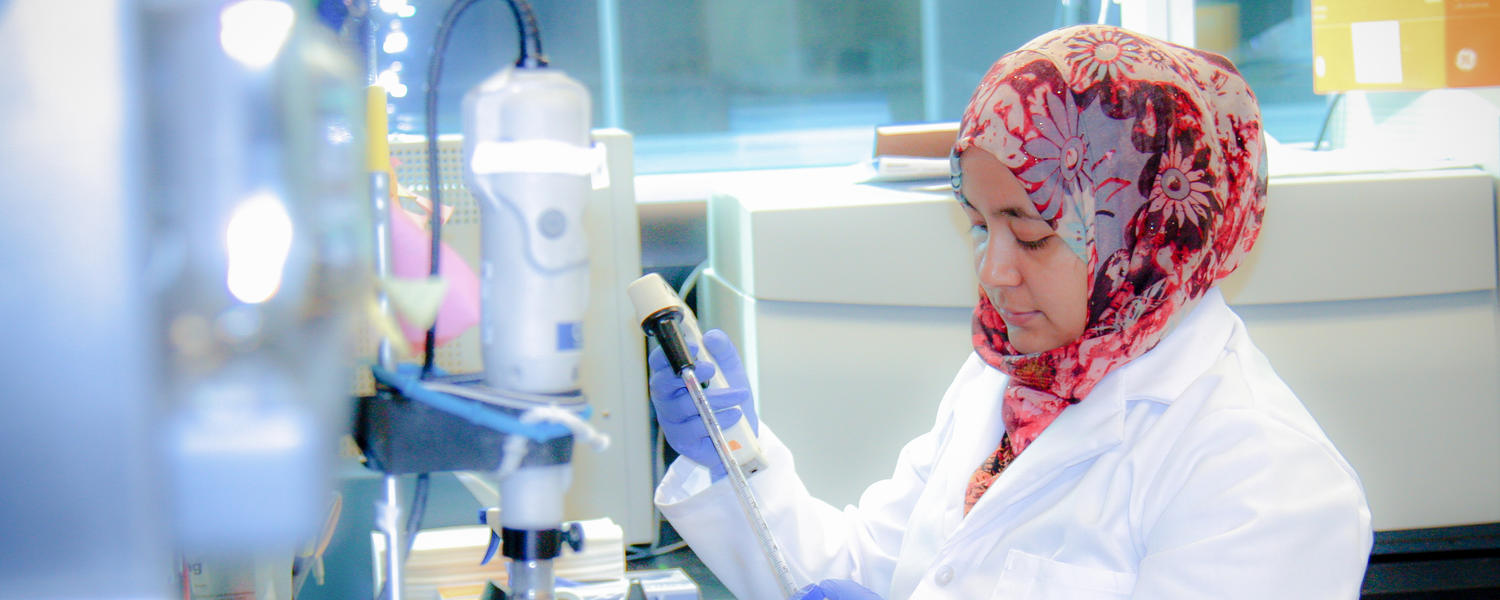 Graduate Students
Join us and be a part of the next generation of international leaders in animal and public health.
Veterinary Medical Sciences Graduate Program overview
Students will expand on their understanding and establish a firm grasp of core competencies in veterinary medical sciences. They will acquire specialized expertise through the course of their thesis projects, deepening their skills as they embark on careers as highly-trained academics and professionals.
The graduate mission of the Faculty of Veterinary Medicine is to be a world leader in the training of animal health researchers and postgraduate veterinarians, creating experts who will advance animal and public health as well as the veterinary profession.
Outcomes and next steps
Academia; government (regulatory--food safety; water safety); feedlot; zoos; centre for disease control; biotechnology; pharmaceuticals; vaccine development; diagnostic pathology.
A master's degree in veterinary medicine will give you the pre-requisite for a PhD.
A PhD in Veterinary Medical Sciences is usually considered a final degree, for pursuing academic and non-academic careers in the above sectors.