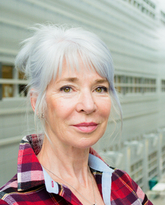 Judit Smits
Professor Emerita
Associate Member
One Health Research Group
Associate Member
Clinical and Translational Research Group
Full Member
Wildlife Health & Ecology Research Group
Research and teaching
Research areas
Ecosystem Health
Immunology and Infectious Disease
Wildlife and Zoo Medicine
Avian Immunotoxicology
Ecotoxicology
Reducing Chronic Arsenic Poisoning in Humans Through a Dietary Approach
Wildlife toxicology
Wildlife Sentinels of Ecosystem Health
Activities
My research interests are founded in ecotoxicology and the impact that environmental contaminants have on animal and human health. I study wildlife for their intrinsic value, and also because they can serve as sentinels of pollutant effects on health, since there are many similarities in the mechanisms with which toxicants affect the well-being of warm blooded vertebrates. For this reason, animal-based research can be relevant to both human and animal medicine, allowing me to explore anthropogenic factors that affect the health of ecosystems. A healthy ecosystem, by definition, includes the healthy animals, humans and their environment (air, water, soil).
My most recent area of toxicology research has evolved from animal studies to a human clinical trial to mitigate chronic arsenic poisoning (arsenicosis) through dietary intervention. Arsenicosis is estimated by the World Health Organization (WHO) to affect 70 to 100 million people worldwide, with the WHO declaring it to be the largest human toxicity problem in the world. My earlier work with laboratory animals revealed numerous, measurable benefits from high selenium diets to reduce signs/symptoms of arsenic poisoning. These lab animal study results lead to my current work with an international agency in Bangladesh in south Asia, where we are conducting a clinical trial with humans exposed to high levels of arsenic in their drinking water.
My long-term research program involves contaminant and environmental threats to health and fitness of wildlife populations with a major focus on birds. These include song birds, waterfowl, storks, vultures and raptors. Other vertebrates with which I work are amphibians, small mammals and carnivores. As in most university settings, a great portion of my research occurs through graduate students and postdoctoral fellows. These research projects have spanned a wide geographic area including locations in Canada, Mexico, Bangladesh, Spain, Argentina and South Africa.
Specific research areas:
Effectiveness of a diet-based solution (high selenium lentils) to help reverse the global problem of arsenic toxicity – currently on an arsenic-affected population in rural Bangladesh
Ecotoxicology studies with wild birds and other sentinel species, examining physiological, hormonal, immunological and reproductive impacts of environmental contaminants
Developing and validating noninvasive biomarkers that indicate health impacts from exposure to pollutants or degraded habitats in wildlife. Such biomarkers and sentinel wildlife can be used in environmental impact assessment studies.
Immunological, reproductive and hormonal impacts of oil sands' mining effluent and air contaminants on raptors, passerines, amphibians and small mammals.
Oxidative stress as a true indicator of subclinical toxicology in contaminant-exposed animals
Research Interests include:
Avian Immunotoxicology
Ecotoxicology
Reducing Chronic Arsenic Poisoning in Humans Through a Dietary Approach
Wildlife toxicology
Wildlife Sentinels of Ecosystem Health
Biography
Health Impacts on Wild Birds living in urban areas in Calgary
For the last three years, researchers at the University of Calgary, Faculty of Veterinary Medicine have been investigating the effects of air quality using wild birds (European starlings) living in urban areas in and around Calgary.
Researchers are studying the birds as sentinels, to learn about health effects from exposure to compounds in the air from various human activities such as driving cars, and heating buildings. Besides learning about effects on birds, they gain insight into how these relate to immune mediated diseases in humans. The veterinarians involved in the study are exploring new, non-invasive techniques for determining reproduction, immune function and hormonal changes, in these birds.
This study will shed light on some of the effects we as humans are having on the bird populations, and on ourselves.
As part of the project, nest boxes have been set up in trees in some of the natural areas in Calgary. The project is interested in whatever occupies the nest boxes, and the best way for researchers to see what is happening naturally is if there is as little human interference as possible.
If you have questions about the project and the research being done, please contact:
Research Personnel/Trainees
Graduate students:
Evana Akhtar (PhD candidate); Dietary intervention to reduce chronic arsenic poisoning in a human population
Michelle North (PhD candidate); Toxicology of airborne pollutants associated with urban air contaminants in avian wildlife.
Post Doctoral Fellow & Research Associates:
Regina Krohn (PDF); i) dietary study to counteract arsenic toxicity in humans; ii) Experimental Lakes controlled oil spill - amphibian sentinels to track ecosystem level impacts and recovery post-oil spill, iii) molecular toxicology of arsenic and potential detoxification with selenium and folate.
Jaime Rodriguez-Estival (PDF); Reproductive and physiological impacts of oil sands contaminants (polycyclic aromatic hydrocarbons, heavy metals) on native small mammals.
Fitsum Getachew; development of a bioassay to test toxic compounds in faba bean, an important emerging, high protein crop in Canada.