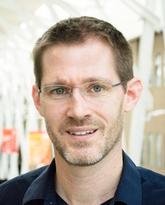 Owen Slater
Sessional Instructor
Ecosystem and Public Health
Associate Member
Wildlife Health & Ecology Research Group
Bachelor of Science
Pure and Applied Ecology (2000)
Doctor of Veterinary Medicine (2006)
Contact information
Courses
Course Coordinator and Lead Instructor:
Wildlife Field Medicine, 4th year rotation
VETM 550 – Zoological Medicine
Lead or Co-Instructor:
One Health Field School, Ngorongoro Conservation Area, Tanzania (2016)
VETM 505 – Clinical Skills III
VETM 500 – Clinical Presentations III
VETM 463 – Ecosystem and Public Health Field Experience
VETM 460 – Applied Nutrition
VETM 451 – Ecosystem and Public Health Area of Emphasis
VETM 405 – Clinical Skills II
VETM 360 – Introduction to Veterinary Medicine
VETM 305 – Clinical Skills I
Research and teaching
Research Interests
Wildlife and Zoo Medicine
Research / Scholarly Activities
Dr. Slater's research interests focus on wildlife health and conservation, with an emphasis on species at risk, most recently focused on woodland caribou.
Biography
Dr. Slater graduated from the Ontario Veterinary College (OVC), University of Guelph, in 2006. He completed a year of mixed animal practice before undertaking an internship in zoological medicine at the Calgary Zoo. He then worked as an associate veterinarian at Lincoln Park Zoo in Chicago for two years, prior to returning to the Calgary Zoo. Since December 2011 he has been a sessional instructor in wildlife and exotic animal medicine in the Department of Ecosystem and Public Health as well as a wildlife veterinary consultant for various government and non-governmental organizations.
Publications
Select publications and presentations are listed below.
Slater, O.M., Backwell A., Cook R, Cook J. 2021. The use of a long-acting tranquilizer (zuclopenthixol acetate) and live video monitoring for successful long-distance transport of caribou (Rangifer tarandus). Rangifer, 41(1), 13–26. https://doi.org/10.7557/2.41.1.5605
Smereka C., Frame P.F., Edwards M.A., Slater O.M., Frame D.D., Derocher A.E. 2021. Space use of cougars at the northern edge of their range, Journal of Mammalogy, 102 (4): 1042–1053, https://doi.org/10.1093/jmammal/gyab070
Smereka C., Frame P.F., Edwards M.A., Frame D.D., Slater O.M., and Derocher A.E. 2020. Seasonal habitat selection of cougars (Puma concolor) by sex and reproductive state in west-central Alberta, Canada. Wildlife Biology, 2020(4): https://doi.org/10.2981/wlb.00735
Slater O.M. 2019. Standard Operating Procedures: Capture, Handling and Release of Bison. Wildlife Care Committee, Government of the Northwest Territories. Pg. 1-36.
Whiteside, D.P., Slater, O.M. 2018. Caribou and Reindeer in Parks and Zoos. Kutz, S., A. Oksanen and M. Tryland (eds). Caribou and Reindeer – Health and Disease. CRC Press.
Cristina W. Cunha, Owen M. Slater, Bryan Macbeth, Padraig Duignan, Amy Warren, Margaret Highland, Hong Li. 2019. Domestic sheep and bighorn sheep carry distinct gammaherpesviruses belonging to the genus Macavirus. Virus Research. Available online. DOI: 10.1016/j.virusres.2019.197729
Alessandro Massolo, Claudia Klein, Kinga Kowalewska-Grochowska, Sara Belga, Clayton MacDonald, Stephen Vaughan, Safwat Girgis, Dimitri Giunchi, Sarah A. Bramer, Maria A. Santa, Danielle M. Grant, Kensuke Mori, Padraig Duignan, Owen Slater, Bruno Gottstein, Norbert Müller, Stan Houston. 2019. European Echinococcus multilocularis Identified in Patients in Canada. New England Journal of Medicine. 381:384-385. DOI: 10.1056/NEJMc1814975
Slater O.M. 2017. Health Monitoring and Herd Management Strategy for Woodland Caribou Captive Breeding, Jasper National Park. Calgary, Alberta. Pg. 1-112.
Whiteside, D.P., Slater, O.M. 2017. Caribou and Reindeer in Parks and Zoos. In Kutz, S., A. Oksanen and M. Tryland (eds). Caribou and Reindeer – Health and Disease. CRC Press. (In review)
Slater O.M., Kennedy-Peters, J., Lejeune M., et al. 2017. Sheep-Associated Malignant Catarrhal Fever-Like Skin Disease in a Free-Ranging Bighorn Sheep (Ovis canadensis), Alberta, Canada. Journal of Wildlife Diseases. 53(1): 153-8. doi:10.7584/2016-05-103.
Slater O.M., Faust L.J., Hileman E.T., Lavin S.R., 2017. Plasma Vitamin, Mineral and Biochemistry Concentrations in Adult, Free-Ranging Eastern Massasauga (Sistrurus catenatus) During Spring Egress. Journal of Herpetological Medicine and Surgery. 27(1-2): 29-35.
Slater, O.M. 2017. Shining a Light on Snake Nutrition and Overall Health: Plasma Nutritional Parameters of Eastern Massasauga Rattlesnakes (Sistrurus catenatus), with Applications to Companion Snakes and Conservation Breeding Programs. Oxbow Exotic Animal Symposium, University of Calgary. Calgary, Alberta. April 2017.
Slater, O.M. Wildlife Triage for the Veterinary Practitioner. Canadian Veterinary Medical Association (CVMA) Conference, Calgary, Alberta. July 2015.
Slater O.M., Terio K.A., Zhang Y., et al. 2014. Human Metapneumovirus Infection in Chimpanzees, United States. Emerging Infectious Diseases. 20(12): 2115-2118. doi:10.3201/eid2012.140408.
Slater O.M., Risling T.E., Caulkett NA., et al. Effects of Capture and Translocation on Mountain Caribou (Rangifer tarandus caribou). 15th North American Caribou Workshop, Whitehorse, Yukon. May 12-16th, 2014.
Slater, O.M. 2013. Human Metapneumovirus and Kyanasur Forest Disease In Gamble, K.C., and M.M. Clancy (eds). Infectious Diseases of Concern to Captive and Free Ranging Animals in North America, 2nd ed. 2013. Infectious Disease Committee, American Association of Zoo Veterinarians, Yulee, Florida. 1098 pp.
Zabrodski, M. W., Eschbaumer, M., Li, M., Czub, M., Massolo, A., Slater, O. M., et al., Genetically Distinct Oral Papillomaviruses in Sympatric Populations of Coyotes and Domestic Dogs. American College of Veterinary Pathologists (ACVP) and American Society for Veterinary Clinical Pathology (ASVCP) Annual Meeting. Montreal, Quebec. November 16-20, 2013.
Pon, K., Lejeune, M., Slater, O. M., et al. Avian Tuberculosis and Porcupine Quill Trauma in a Northern Goshawk (Accipiter gentilis). ACVP and ASVCP Annual Meeting. Montreal, Quebec. November 16-20, 2013.
Schrader, G.M., Whiteside, D.P., Slater, O.M., Black, S.R. 2012. Conservative Management of Pyothorax in an Amur Tiger (Panthera tigris altaica). Journal of Zoo and Wildlife Medicine. 43(2): 425-9.
Wojick, K.B., Gamble, K.C., Slater, O.M., et al. Bilateral Ureteral Stent Placement and Lithotripsy in an Asian Small-Clawed Otter (Aonyx cinerea) With Nephrolithiasis. Proc. AAZV/AAWV conference, pg.129. 2009.
Slater, O.M. Cross Fostering of Captive Born Endangered Red Wolf Pups to Free-Ranging Red Wolves in Alligator River National Wildlife Refuge. Lincoln Park Zoo, Chicago, Illinois. 2009.